3/29/2019
CEMETERY FOREMAN
We are currently accepting applications for a cemetery foreman position.
Reporting to the Business Agent – Superintendent, the foreman will be Responsible for the day to day management and operation of the cemetery grounds. A background in cemetery management, horticulture, landscape design or building and grounds management is preferred.
This is a 40 + hour union position that involves holidays and weekends. The ideal candidate will have a Class 2B Hoisting License, a driver's license and a DOT Medical card. The candidate will have a strong sense of customer service as they will work closely with funeral directors, monument dealers, lot owners, family members and the office staff.
Duties include but are not limited to:
Staff supervision, grave sales, escorting funerals, training staff, grave excavation, cutting & trimming, snow removal and all other grounds work. The foreman will work closely with the mechanic to insure all equipment is properly maintained and safe to operate. The candidate will be prepared to work outdoors in all types of weather.
The position offers medical, dental, Life Insurance and LTD that is 50% company paid. Paid vacation, sick days and paid holidays are also included.
Please forward your resume, including salary requirements to:
Superintendent
Boston Catholic Cemetery Association
366 Cummins Highway
Roslindale, MA 02131
NO PHONE CALLS
The Boston Catholic Cemetery Association, an Equal Opportunity Employer, is located at 366 Cummins Highway, Roslindale, MA.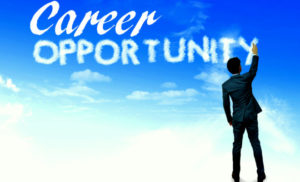 3/29/2019
Cemetery Backhoe Operator Position
This is a union position and is governed by a bargaining agreement.
The position averages 40 hours per week. Coverage for weekend funerals which may require additional Saturday/Holiday hours. Will be scheduled to work the Saturday, Sunday and Monday of Memorial Day weekend as required.
This position requires outside work in all-weather types.
Benefits include paid holidays, vacation and sick time, medical, dental, LTD, Life insurance and limited company provided clothing.

Eligibility Requirements:
1. Must have a valid driver's license and MA DOT Medical card.
2. Must currently hold and maintain a valid 2B hoisting license.
3. Must be familiar with landscaping practices.
4. Must provide copy of RMV driving history.
5. Must be able to carry heavy objects.

Please apply in person:
The Boston Catholic Cemetery Association
Mount Calvary Cemetery Office
366 Cummins Highway
Roslindale, MA 02131
No phone calls please.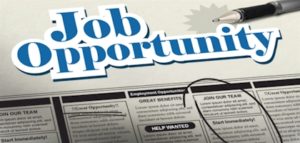 March 29, 2019